Careers at Sentinel-ERM
As we expand our Services to various clients throughout Australia and overseas, Sentinel-ERM is always looking for qualified, experienced and skilled professionals to join our Team.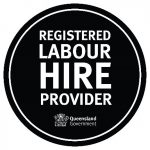 We are always looking for a spectrum of experience levels, based on certain project requirements, from Graduate to Senior level.
If you believe that you possess these qualities and are looking for a challenge within the Resource Exploration industry, please submit your expression of interest and CV to recruit@sentinel-erm.com.au
Sentinel ERM is approved as a registered Labour Hire Provider in Queensland.